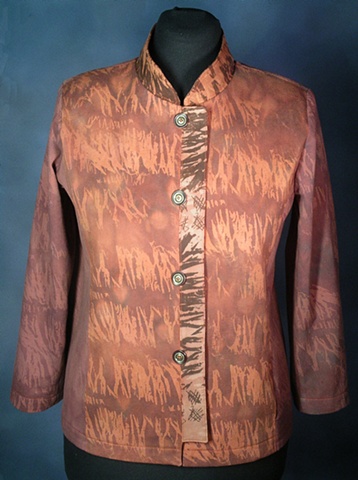 Eggplant Jacket
cotton twill, fiber-reactive dye, discharge agent
screenprinted, dyepainted, discharged.
2006
Three separate dying processes create an interrelated patterning . The initial resist technique used for the background coloration is echoed in a screen print design created from an impression from bundled cloth. Each segment of the jacket was over-dyed in subtle gradations in eggplant, plum and apricot.
Princess style jacket with mandarin collar, inset pockets in princess seams, inseam buttonholes.