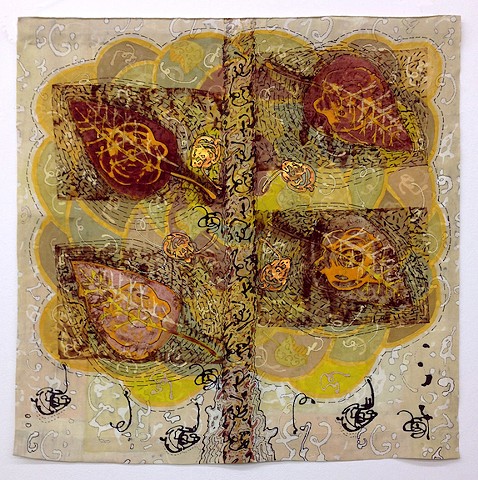 My eyes are dazzled by the patterns and textures of the natural world close at hand… the voluptuous curves of the burr oak leaf, the spiky silhouette of the pin oak leaf… the bark of birches and sycamores… and the formidable beauty of cactus spines.
But the perspective from an airplane window is equally mesmerizing… the soft geometry and subtle coloration of plowed fields… the calligraphy of branching rivers… even the suburban patterns of asphalt and concrete seem pleasingly organic.
Using everyday items (such as erasers, discarded plastic, weeds and newly fallen leaves) I work with fiber-reactive dyes to build layers of color and pattern on silk, rayon and cotton fabric, creating organic designs that will satisfy from near as well as far.